Thank you to everyone that came to my exhibition, and thank you to those of you who bought some of my work, whether in greetings card form or prints. I've also got a potential commission which I'm really excited about. For those of you who missed it, there's an example opposite of some of the work on display.
Onwards and upwards, and looking for next exhibition opportunity!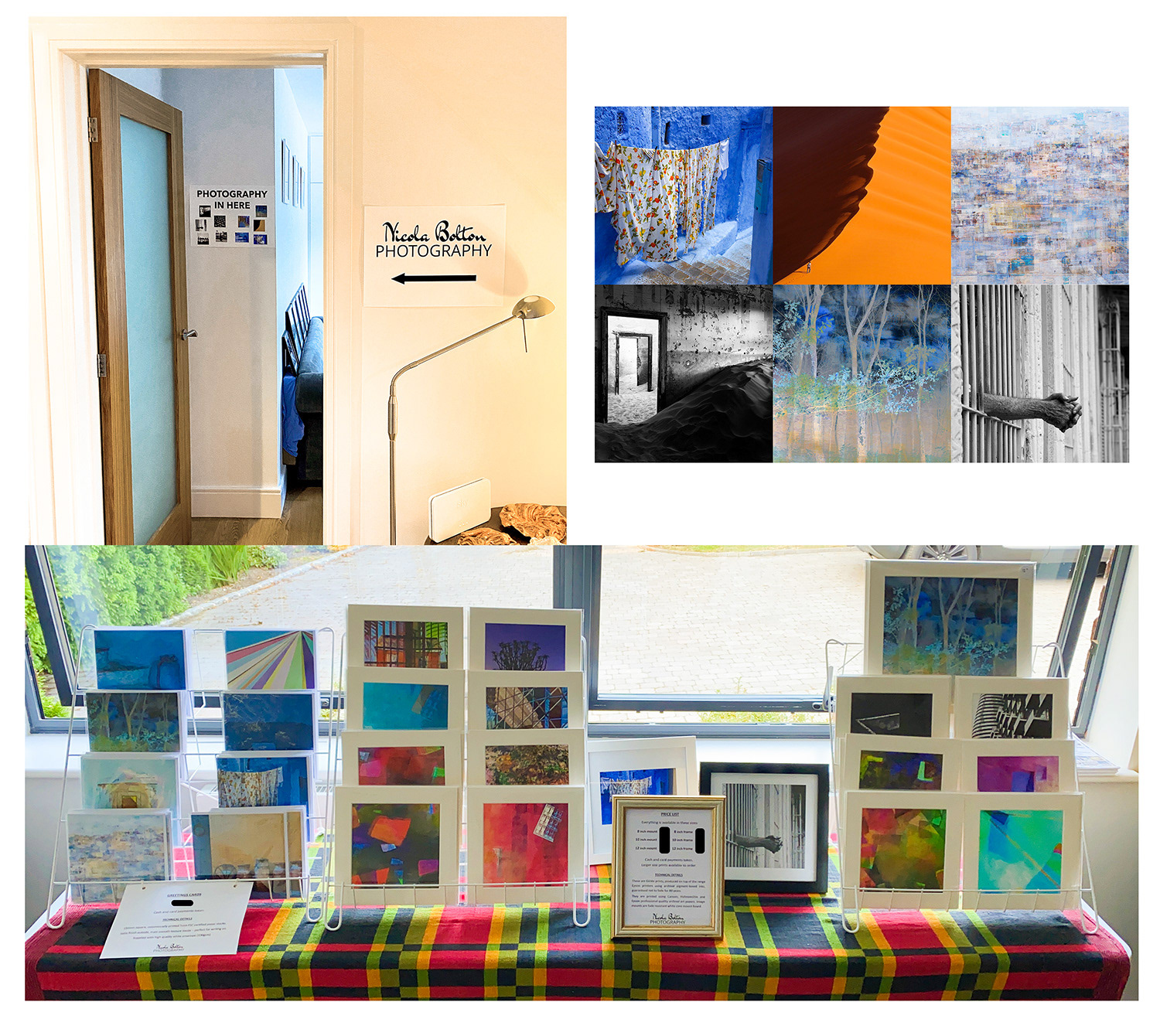 Well, I'm having my first exhibition as part of Crowborough Arts Open Studios 2021 over the first weekend in September. I'm showing 13 images, many of them award winners: a selection of colour and monochrome images plus some abstract artworks created in camera. 
I'm super excited and a little daunted about it, as I have no idea how many people will come along. It coincides with a global shortage of printer ink which is making it interesting in terms of getting prints made up for sale! 
I'll be showing my work in the most beautiful light-filled modernist house, alongside the work of a distinguished textile artist skilled in applying nanotechnology materials (Frances Geesin) and the drawings and paintings of Graham James.
I'll be at Gallery No.6: Weavers, Glenmore Road East, Crowborough, TN6 1RE on 4th and 5th September 11am - 5pm. Parking is on the road.
I'm delighted to say that I've been awarded the Artiste status in the Fédération International de l'Art Photographique. That's an AFIAP to those who know about these things! It means that I have 
gained at least 40 acceptances of 15 different images in over 15 international photo exhibitions in 8 different countries. 
In reality, I have gained nearly 292 acceptances of 65 different images in 38 countries, which means I should get the next level awarded to me very soon!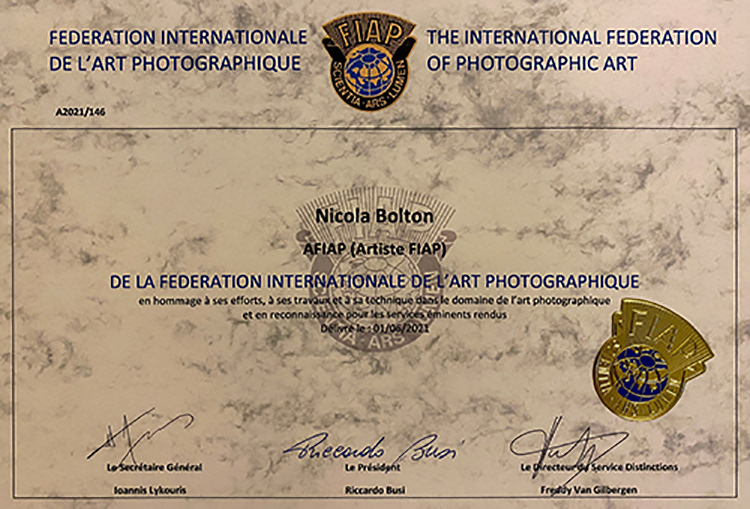 'What lies beneath' was taken inside the market in Shiraz, Iran. I was just passing and immediately struck by these black-clad ladies surrounded by a room full of colour. I'd noticed snippets of colour poking out from under the chadors, coats and scarves that must be worn by women in Iran, alongside elaborate makeup and painted nails. I feel like this image is a metaphor for everything biased about this world. It's what's on the inside that matters in my opinion. It's one of six images that I've just had accepted into the New York Photo Fair, including being awarded a Judge's Choice gold medal in the Nature category.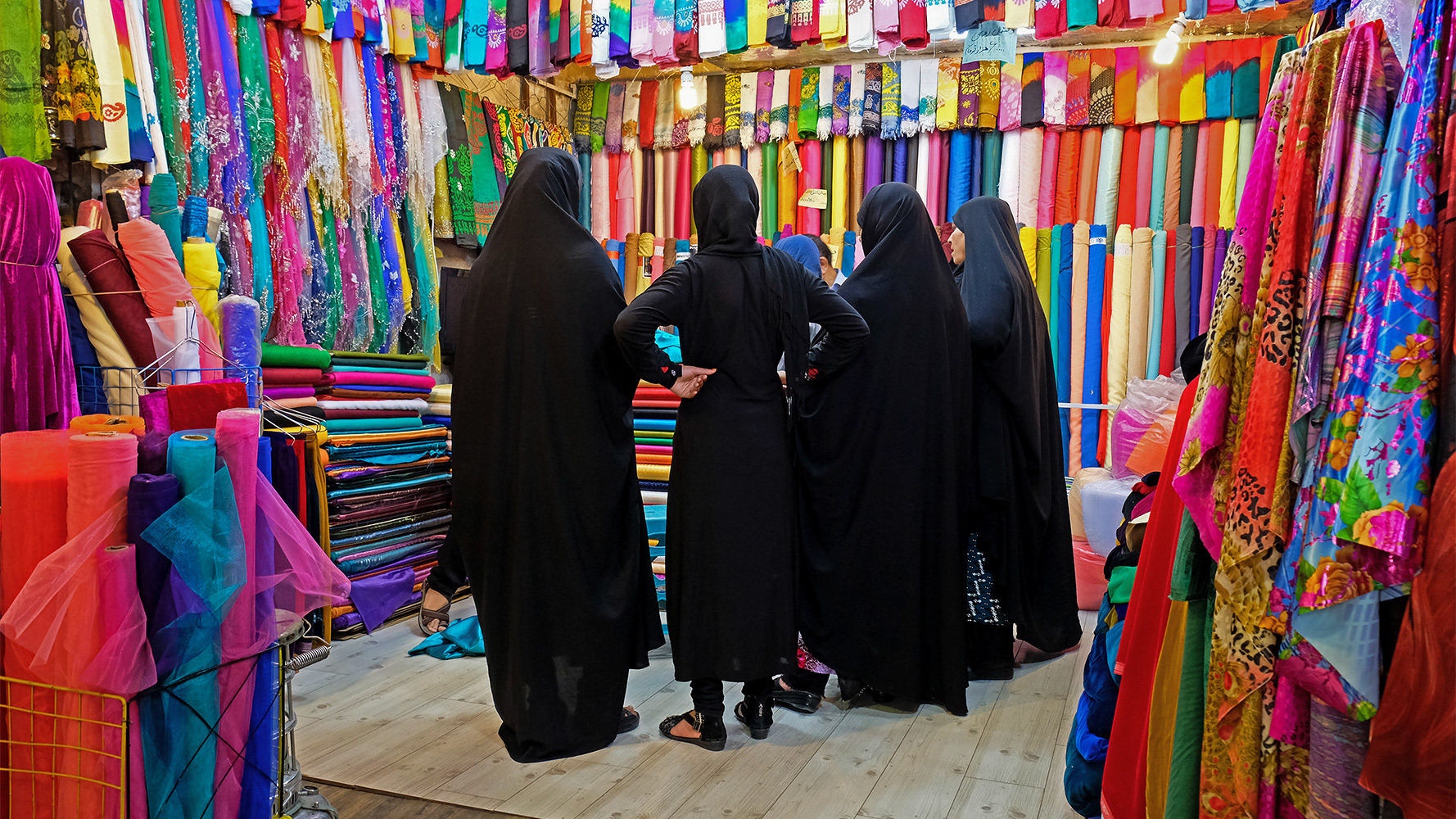 I'm excited about submitting my first series entry to the Royal Photographic Society's International Photographic Exhibition. Inspired by previous winners like Catherine Hyland, I have created a series called Betwixt and Between in North Korea, which seeks to challenge notions of certainty and reality inside the protective bubble of tourism. For the geeks among you, my ideas stem from anthropologist Victor Turner's work on liminality. 
This image is Frame of Reference in which the no mans land of the captured spy ship, USS Pueblo, creates a controlled space where multiple realities collide: foreign and domestic tourists cannot mingle, the latter looking in at spies' photos and confessions plastered over the walls while the former are on the inside, seeing Western propaganda in a different light while cultural perspectives on the outcome of the Korean War are reinforced.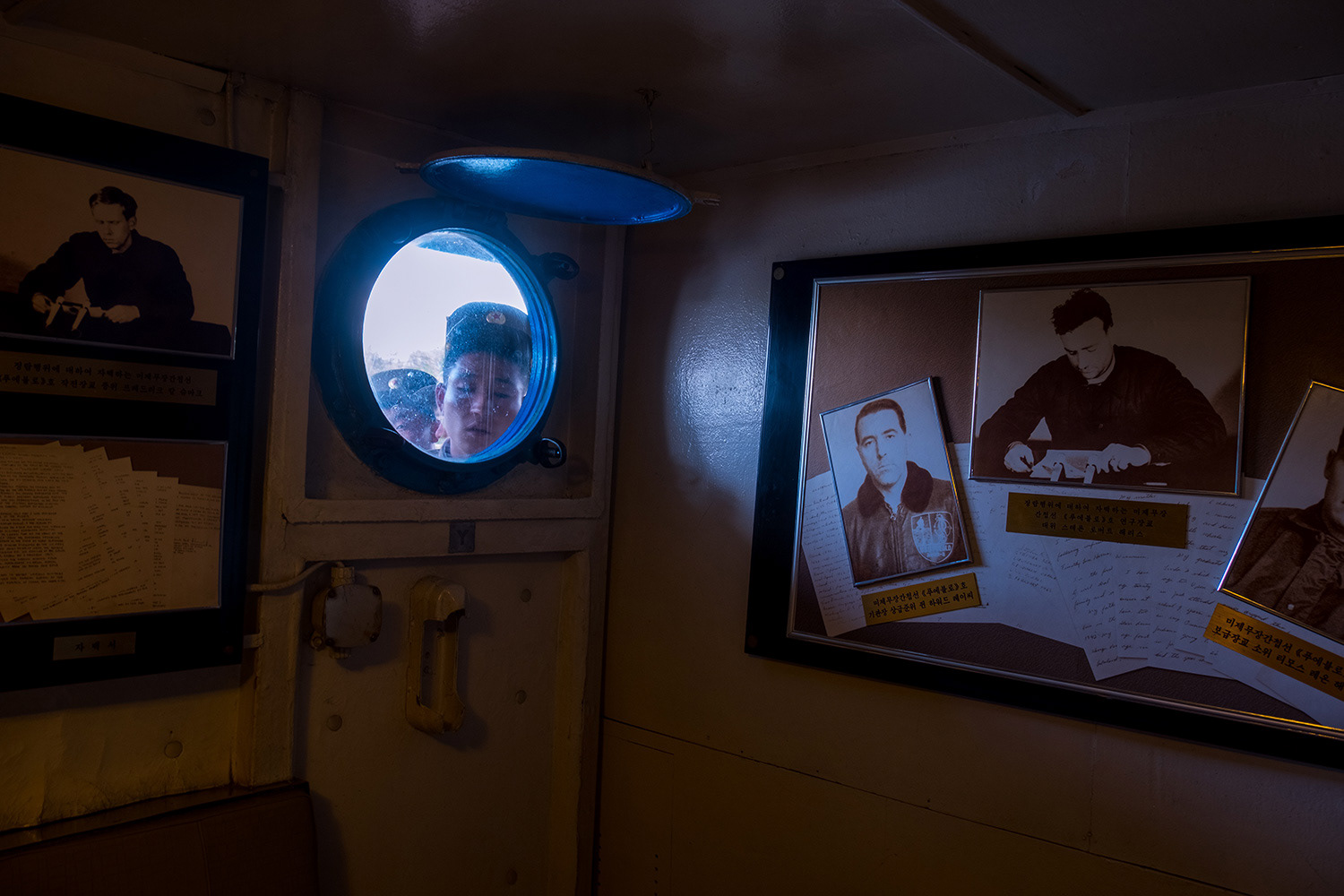 Shadow Patterns is one of thirteen images I had accepted into the 4th People of the World salon in Slovakia. I think it may be the most images I've ever had accepted for one competition! The image was taken inside the old Engineer's House at the abandoned diamond mining town of Kolmanskop in southern Namibia. You can see that it's pretty roofless so if you're there at midday under the burning sun, you can experience these amazing optical delights.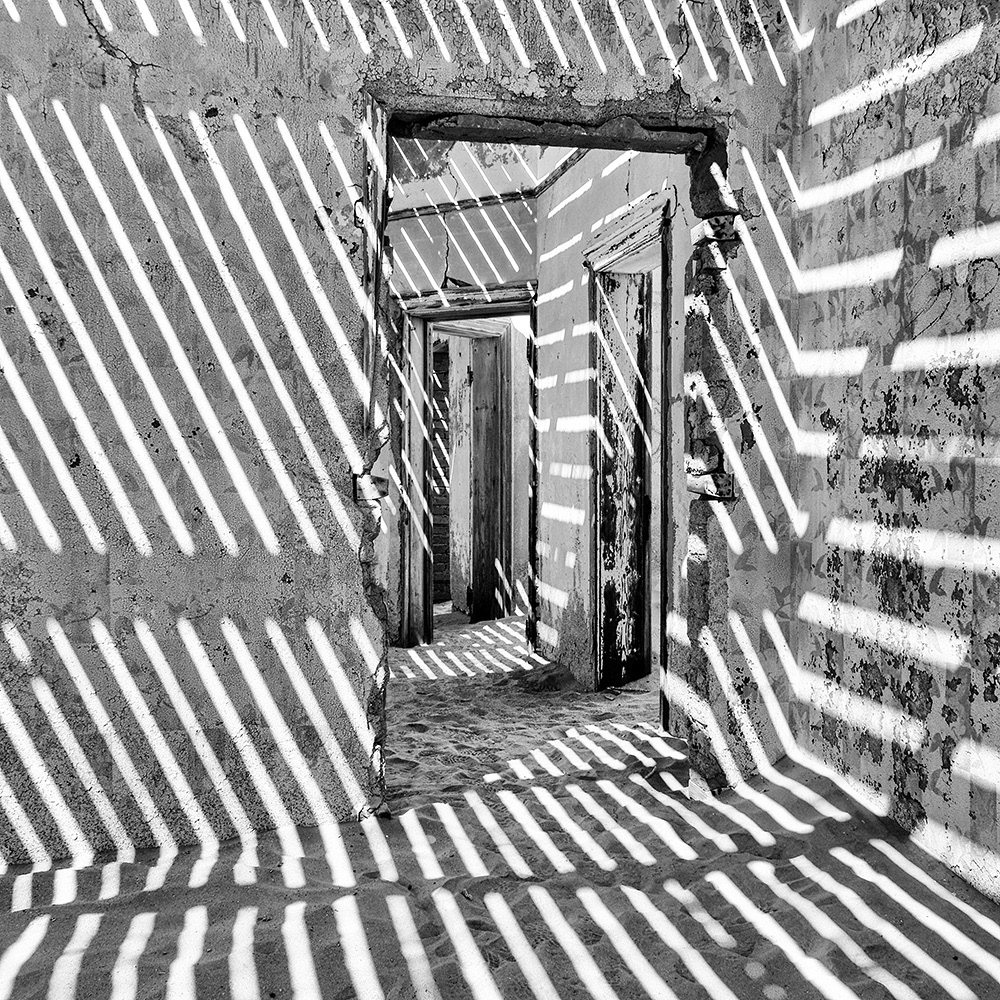 Today I received news that Leopard Moving Kill has been awarded a FIAP Gold Medal at the Green Line exhibition in Kenya. It felt like 'taking coals to Newcastle' when I submitted the image, made in Kenya within hours of arriving for my first (and only so far) safari. It's all about being in the right place at the right time they say, and I was stunned to have been lucky enough to see this amazing sight and furthermore have perfect conditions for taking a photo. The image will feature in an exhibition later this year. See more at Green Line.
​​​​​​​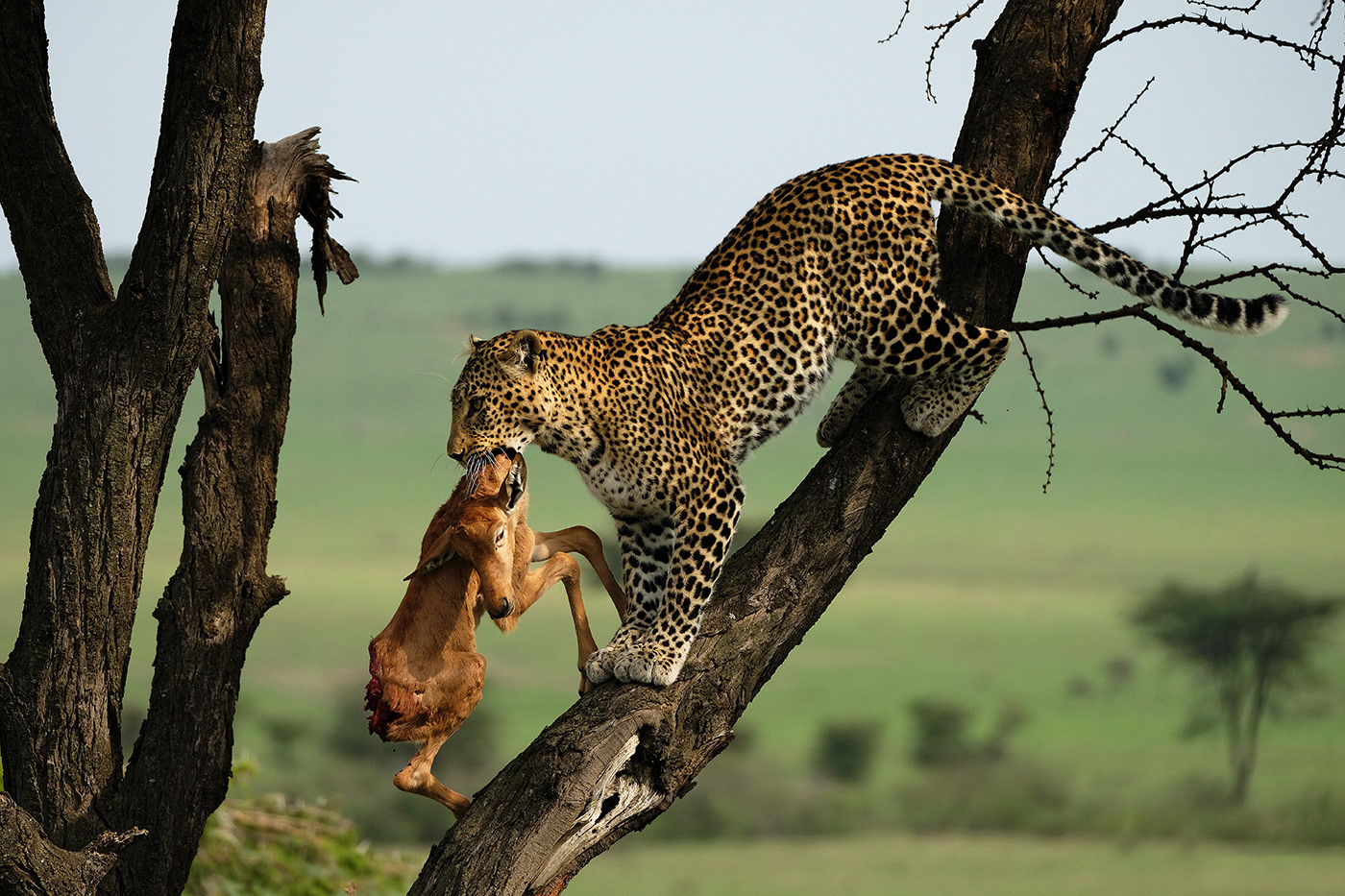 Tonight I discovered, during the live results show, that eight of my images had won in the International Colour Awards. Judged by industry professionals from around the world out of 6,109 entries received from 73 countries, my top honour was the Merit of Excellence (2nd place) in the Fine Art category for Climbing Dune 30, made in Namibia.  Other categories I won in are People, Photojournalism, Silhouette, Still Life and Wildlife. My images will feature in a book to be released later in the year. Watch the photoshow to see the winners. I'm in the amateur sections.
​​​​​​​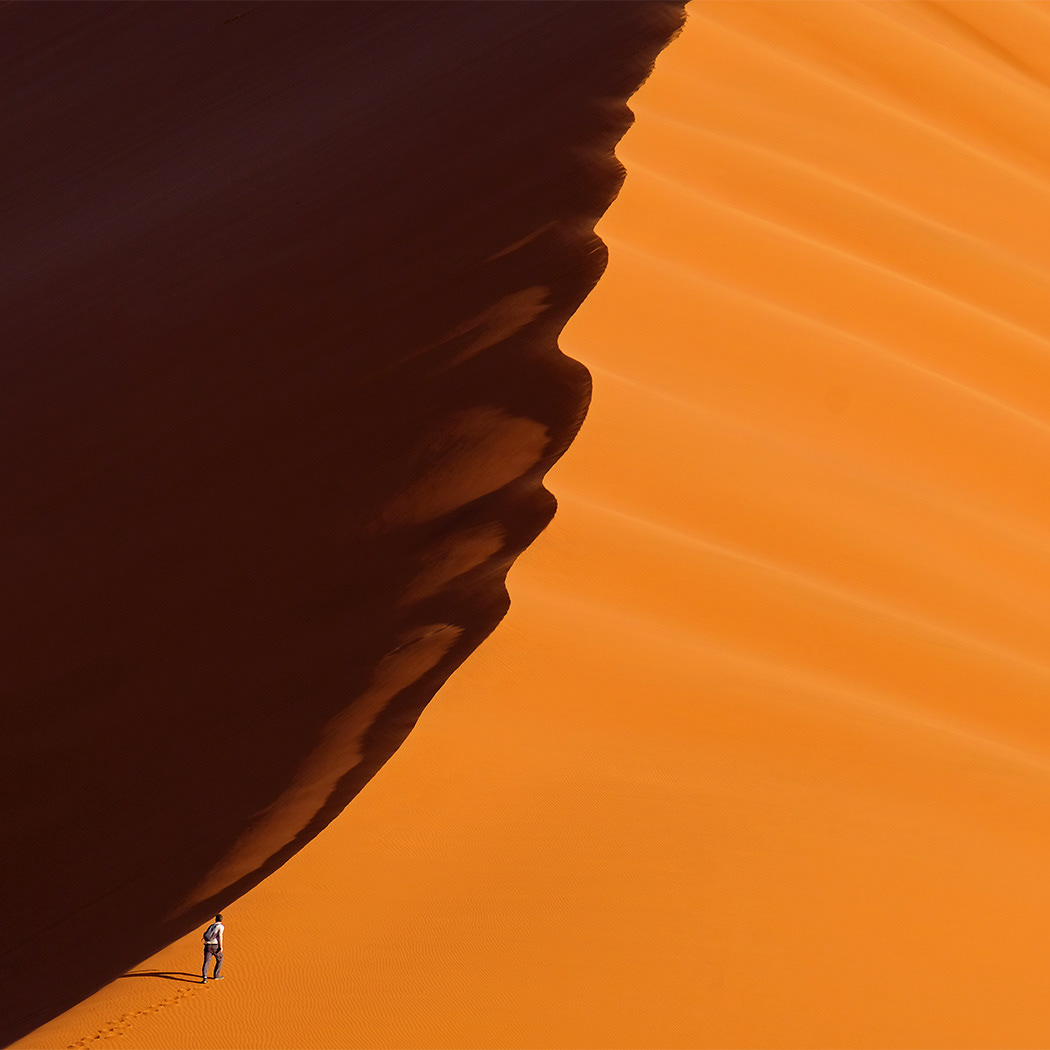 Bexhill Domes and Curves is one of the images making up the portfolio I have submitted to be awarded the Artist Fédération Internationale de l'Art Photographique otherwise known as AFIAP. It is a distinction which recognises at least 40 acceptances of 15 different images in over 15 international photo exhibitions in 8 different countries as recognised by the FIAP organisation. Quite complex to track as you can imagine. Results will be due later this year. Fingers crossed, as I have already met the qualification criteria for the next level up (EFIAP) and intend to enter for it later this year!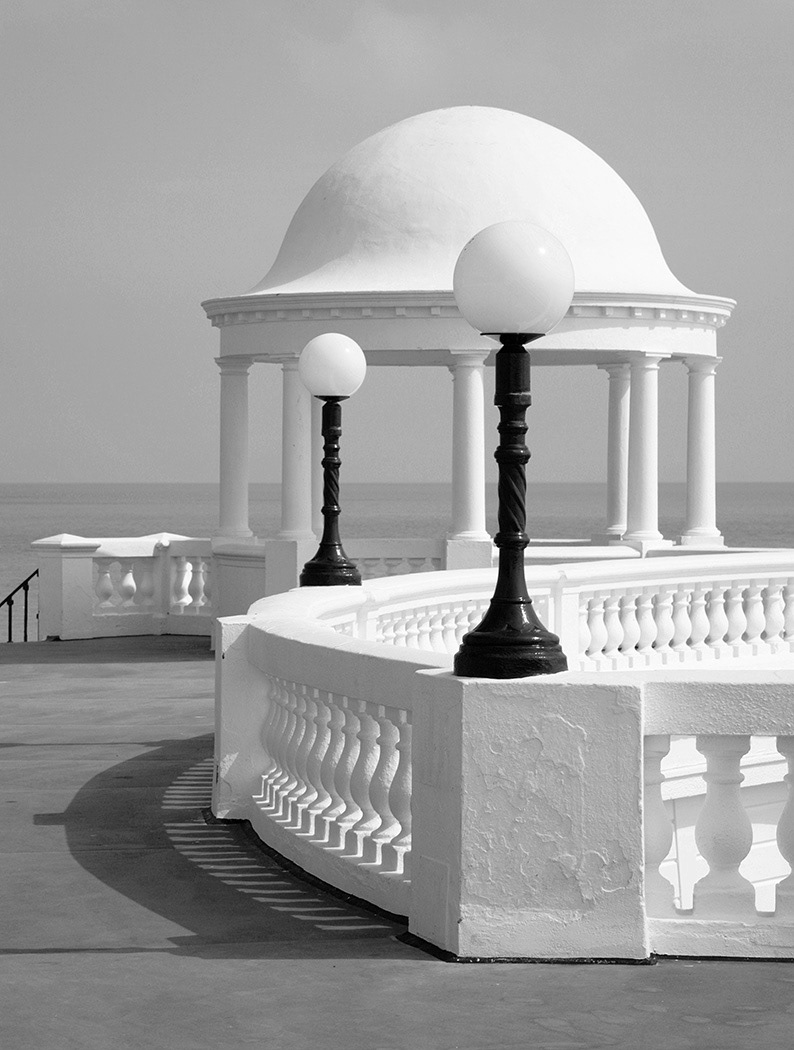 Lion King is one of my favourite images and I love the majesty of this beast lying in a thicket of thorny bushes. It has just been awarded a FIAP Blue Ribbon at the Objective International Salon. I always wonder about entering wildlife images in a black and white competitions but it proves, with this lion at least, that the power is in the content, not the colour. Browse the winners gallery. 
​​​​​​​
What an amazing evening. After a false start the night before when their live results show went wrong - the power of technology! - I was thrilled to find out I had ten winning images in the 2020 Black and White Spider Awards, my first time of entering.  Particularly pleased to have won the Honour of Distinction (3rd place) in the Photojournalism category for Life Behind Bars, made in Cuba. As I approached down the pavement, I knew this was going to be a golden opportunity if I acted quickly and quietly. It was the only shot I took but that didn't matter as it turns out! I also had wins in Fine Art, Architectural, Silhouette and Wildlife. My winning images will be featured in a book to be published in April 2021. Check out the winners gallery. I'm in the amateur sections.
​​​​​​​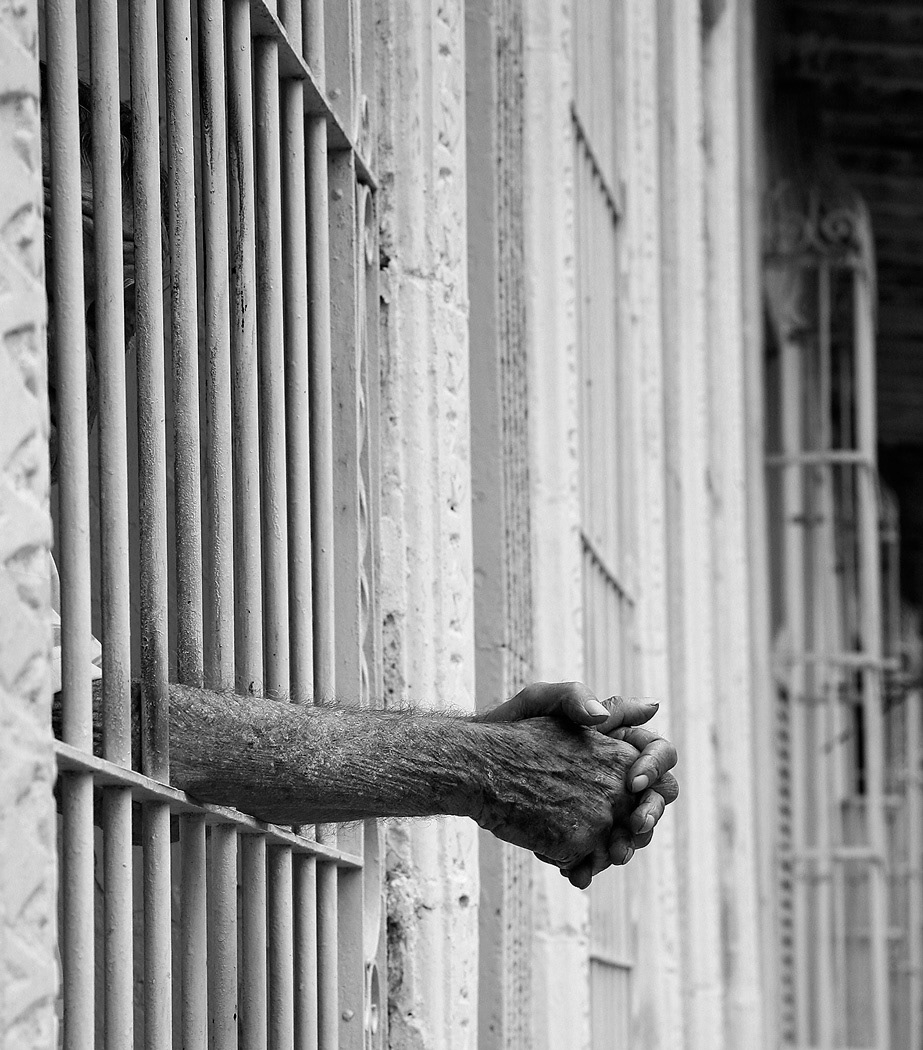 Thrilled to get a memo in April saying that Organic Design had been shortlisted for the Landscape Photographer of the Year 2020 awards at first time of entering. Sadly, I hear today that it didn't win but I'm still proud it got to the shortlist. There will be an exhibition of winning and shortlisted entries premiering at London Bridge station on 16th November before touring the country, so let's hope my image features and Covid lets it happen!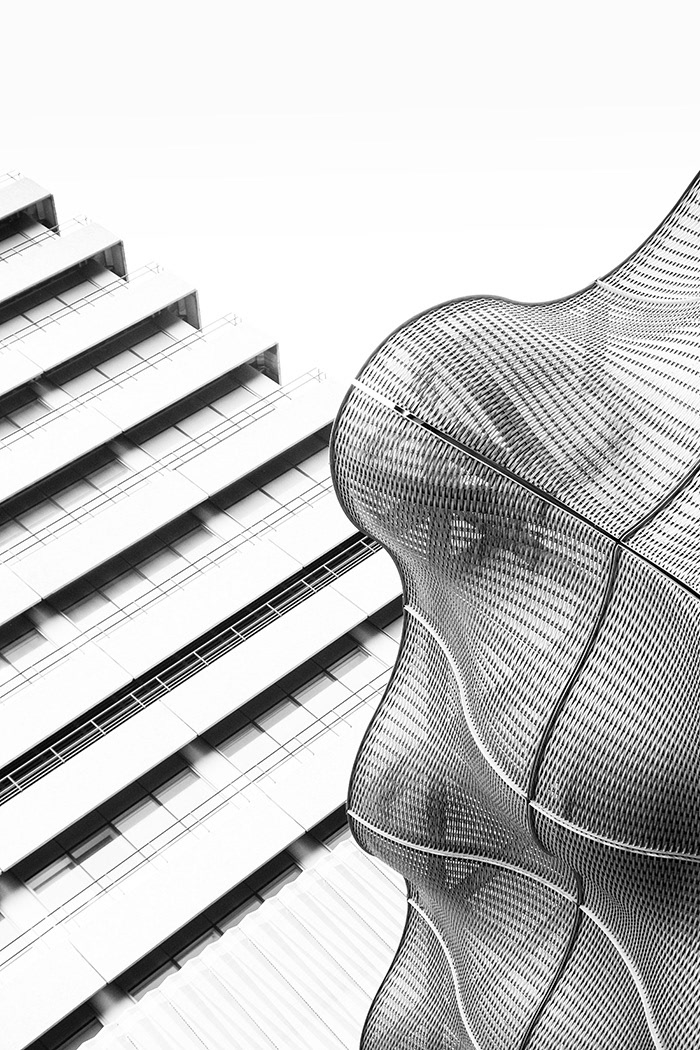 What a beautiful moment to find this lioness sitting on a huge termite mound in the early morning. There is a softness and delicacy about her which belies her enormous strength and power. A lady definitely not to be underestimated! She's just won me a FIAP Bronze Medal at the Apricot Photo exhibition in Armenia. 
​​​​​​​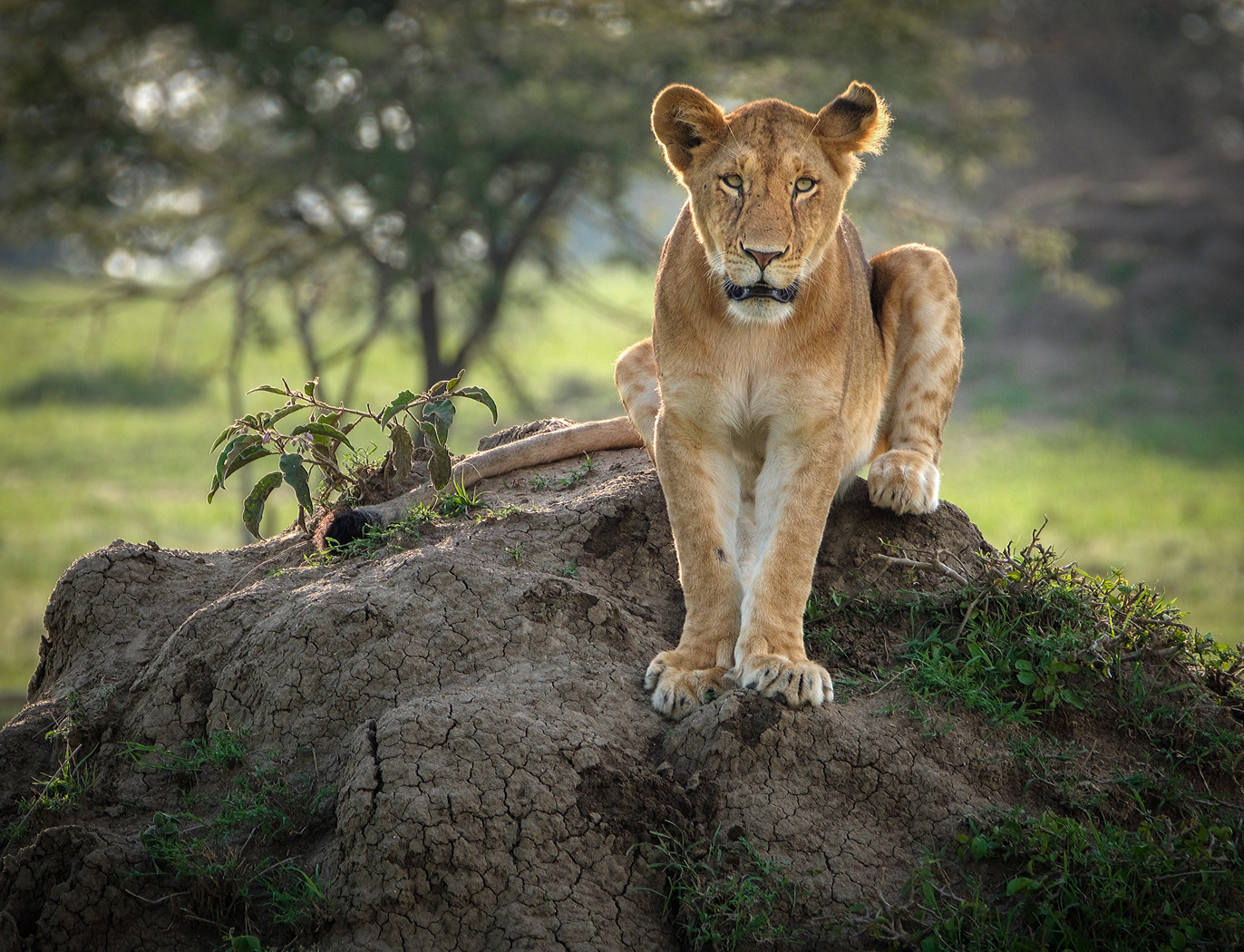 Super excited to have some of my creative work recognised by the Royal Photographic Society in their annual Creative Eye Group exhibition. Blue Moon was created in camera with multiple exposure. London Cityscape was made on my phone using multiple exposure. Unfortunately due to the pandemic it will only be exhibited on Facebook but you can find out more about the RPS Creative Eye Group here.
​​​​​​​